Corporate Social Responsibility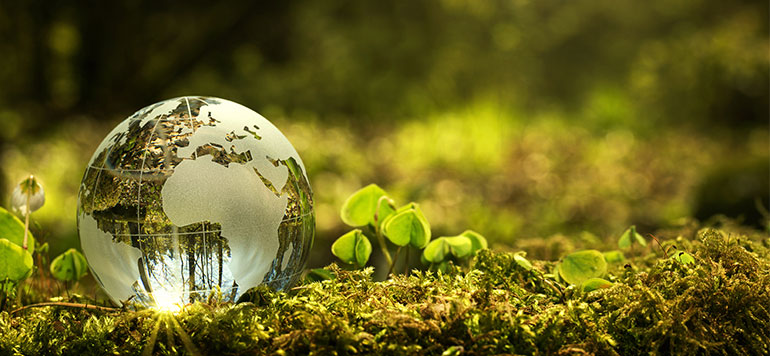 Glasspaper recognizes its social responsibility and responsibility to make sustainable choices. We want to be a responsible company that creates value for our stakeholders, while taking care of our resources. Glasspaper must offer a good working environment and adjust to minimize the impact on the climate and environment as a result of our own operations.
Guidelines for responsible business
In Glasspaper, we want everyone to contribute to creating a healthy corporate culture. We will operate the Glasspaper business in the way that will create value for our customers, investors, employees and everyone who benefits from the services we provide.

Glasspaper employees must act with social awareness, professionalism, and show respect and inclusion for colleagues and other partners.
Glasspaper People AS is a Revised Employer. Revised Employer is a seal of quality for staffing companies that was introduced in 2014. The scheme allows companies to document their quality as an employer through external audits of routines and practices regarding key parts of obligations under the Norwegian Working Environment Act.
Requirements for subcontractors
Our partners and suppliers must comply with human rights, all applicable regulations related to health and safety, and comply with all applicable environmental laws and regulations. Our partners and suppliers must act in accordance with all laws that regulate the minimum working age for each position, including laws that apply to youth and student employment, apprenticeships and internships. Glasspapers suppliers and partners must comply with all applicable laws regarding discrimination in employment, working conditions and regarding harassment and retaliation.
Selfdeclaration salary and HSE - Vendors
Code of Conduct
The purpose of the Ethical Guidelines is to define how employees in Glasspaper Group AS and our subsidiaries should behave in the day-to-day operations that reflect our core values and general corporate culture. We expect our partners to also follow our ethical guidelines in their operations. The guidelines are based on the UN Global Compact's 10 principles and the International Labor Organization (ILO) convention against social dumping. Here you will find our ethical guidelines and our guidelines for Conflict of Interest.
Anti-Corruption
Glasspaper expressly prohibits bribery and corruption in all its forms and in all its purposes, whether public officials or representatives of suppliers or customers.
Whistleblowing
In Glasspaper we want to promote an open culture of expression. It is in Glasspapers interest that matters worthy of criticism are uncovered, and whistleblowing may help to reduce the risk of unwanted or illegal practices taking place. In addition to Glasspaper wanting to promote an open culture of expression, the individual employee has a statutory right to report matters worthy of criticism.
Glasspaper Supports
Humans has the right to be treated with respect, care and dignity. Glasspaper supports and respects internationally recognized human rights, including the the ILO-convention og UN Declaration and Conventions on Human Rights. Employees and vendors shall respect the human dignity, privacy and rights of each person with which they interact with while working and shall not in any way cause or contribute to the violation or circumvention of human rights.
Environment
Glasspaper want to meet today's needs without spoiling for future generations, and we do so by being aware of our social, environmental, and financial obligations.
We work purposefully to limit the negative environmental impact of our activities, by using natural resources wisely, reducing our CO2 emissions and using less and cleaner energy. Our sustainability agenda is to create lasting value both for society and for our stakeholders.
Glasspaper is committed to working continuously on environmental improvement and complying with government requirements and our own requirements related to the environment.

Read Norwegian edition of environment report.
Eco-Lighthouse

Glasspaper recognizes its social responsibility and responsibility to make sustainable choices. Therefore, Glasspaper Group AS was in 2021 Eco-Lighthouse-certified in the category Common criterias.

To become a certified Eco-Lighthouse company, Glasspaper has implemented several specific, sustainable measures in categories such as the working environment, waste management, energy use, purchasing and transport.

By becoming an Eco-Lighthouse certified, it gives our company good conditions to contribute to several of the UN's sustainability goals. In addition, we as a company and our employees will be environmentally conscious in the choices we make.
We want to inspire our partners and suppliers to make good and sustainable choices. We hope partners and suppliers choose to be Eco-Lighthouse certified or get certified with equivalent standards.
Climate and Environmental Report
Privacy and Cookie
Policy